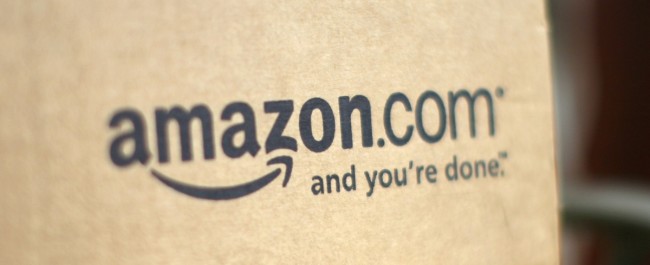 GLOBAL GOES LOCAL!
AMAZON OPENS STORE ON Tmall, owned by Alibaba, in order to reach Chinese shoppers
In order to place this news into context we might say that Alibaba (www.alibaba.com) is the Chinese e-commerce giant. As they say on their website in Spanish, "No matter the size of your business, buying and selling is easy with Alibaba". This means that Alibaba mainly focuses on buying wholesale goods for small and medium-sized enterprises. Therefore, rather than an end-user portal, it is a search engine for SME's that can access more than 7 million suppliers. It is also a service for B2B professionals to interact and learn how products and techniques work to optimize sales.
Alibaba is bigger than Amazon and Ebay together and is said to be worth about 250 billion dollars, a staggering figure that represents 18% of Spanish GDP! It went public on September 19 2014 and its shares are currently traded at $84.40 (IPO priced at $68).
And there are more staggering figures, especially for us Europeans, who think increasingly "small": more than 24,000 employees, 80% of all electronic transactions made in China and, to top it all, the star figure of 120,000,000 customers. Other funny facts: you can find live scorpions, grooms to rent or Tibetan yak's testicles!
Alibaba has also succeeded in another exciting activity: the Microcredit system. To apply for funding in the tangle of  China's bureaucracy is a nightmare; so to overcome this obstacle the Chinese giant has launched a system of small loans to suppliers and associates in order to boost their expansion. And it does not grant these loans as banks do, but with a revolutionary method based on the transactions made with Alibaba by those providers and the user ratings. This is as if El Corte Inglés or Carrefour lent money to brands that have outlets in their stores based on their turnover and customer satisfaction.
Finally a small profile of Jack Ma, Chairman of Alibaba, who is compared to Bill Gates, the legendary Henry Ford and Steve Jobs. And in a sense he is more similar to the latter, not only due to his huge success, but also his eccentricities. In 2012, before an audience of 40,000 employees, customers and suppliers, Ma, born in 1964, announced he was quitting the post of CEO of his company because "he was too old for the Internet industry." He failed his University Entrance Exam three times  in China and founded his company in his own apartment. In this respect, he meets all the requirements of the mythical  outsider who becomes a business wizard and a role model for entrepreneurs worldwide.
Moreover we have Amazon, the well-known US company selling electronics with branches around the world, including Spain. And the news is that Amazon has just opened an online store on Tmall, an e-commerce website owned by Alibaba. Amazon already had a web oriented to Chinese customers, but, according to Bloomberg, Jeff Bezos' empire has failed to replicate the success he achieved in America. In 2014, international sales accounted for 38% of profits compared to 48% in 2009. Tmall is a portal for large retailers such as Apple, Nike and Gap that wish to sell in China. As a seller on Tmall, Amazon will pay a commission to Alibaba for each transaction, according to The Wall Street Journal.
In fact, if we access www.Tmall.com and don't know the Chinese language, we will recognize well-known brands for the European buyer, such as Uniqlo, Lancôme, Pull & Bear, Coach, The North Face, etc. An ode to brands and trends in true Western style!
It is clear that GO LOCAL is essential in a global world such as ours. It is about selling a product, but with the mentality of the target market and, of course, in the local language. Good luck to Amazon on their new adventure! In another post we will talk about its founder, Jeff Bezos, another global entrepreneur born in Albuquerque, New Mexico, and funnily enough, in 1964, the same year as Ma.
Sirk Translations.