We are very proud, It´s true! SIRK has translated the Selma film's press-book, as well as the teaching material linked to the film.
SELMA is the story of Dr. Martin Luther King Jr.'s historic struggle to secure voting rights for African-Americans – a dangerous and terrifying campaign that culminated in the epic march from Selma to Montgomery, Alabama that galvanized American public opinion and persuaded President Johnson to introduce the Voting Rights Act in 1965. 2015 is the 50th anniversary of this pivotal moment in the Civil Rights Movement.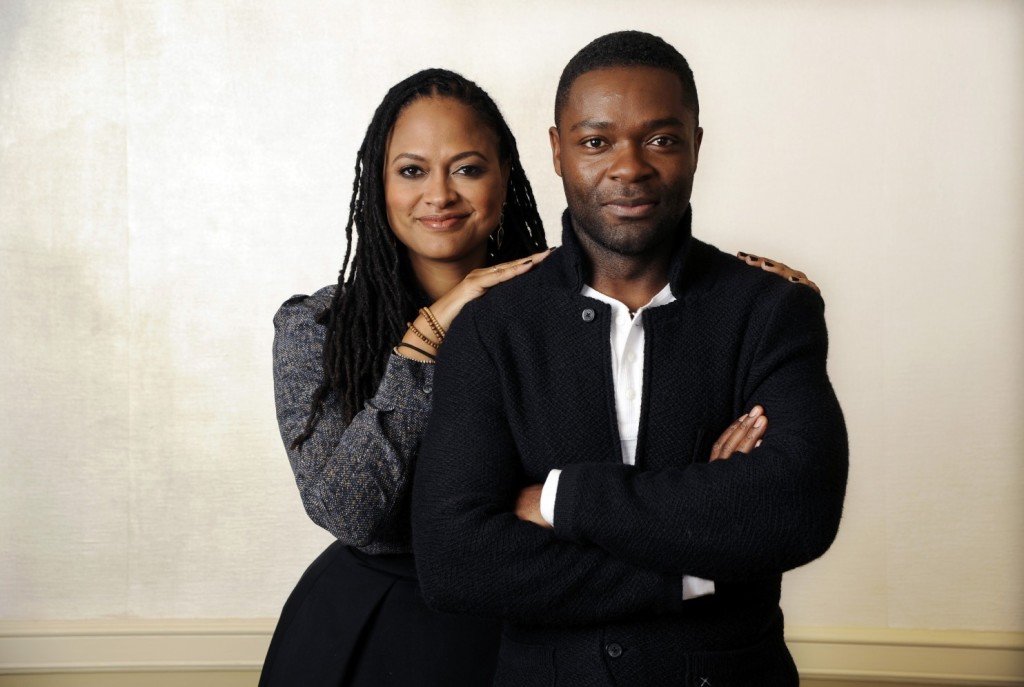 Ava DuVernay's Selma, brings the power of all that went into creating that hard-won moment of long awaited justice to cinema with an uncompromising immediacy.
David Oyelowo, who stars as Martin Luther King Jr., is an English classically-trained stage actor who had to forget his Shakespearean accent for the role, especially in the speeches. Oprah Winfrey and David Oyelowo joined "CBS This Morning" to discuss the challenges faced by Oyelowo when playing the role. A highly recommended movie to learn a little more about this extraordinary historical figure of the twentieth century.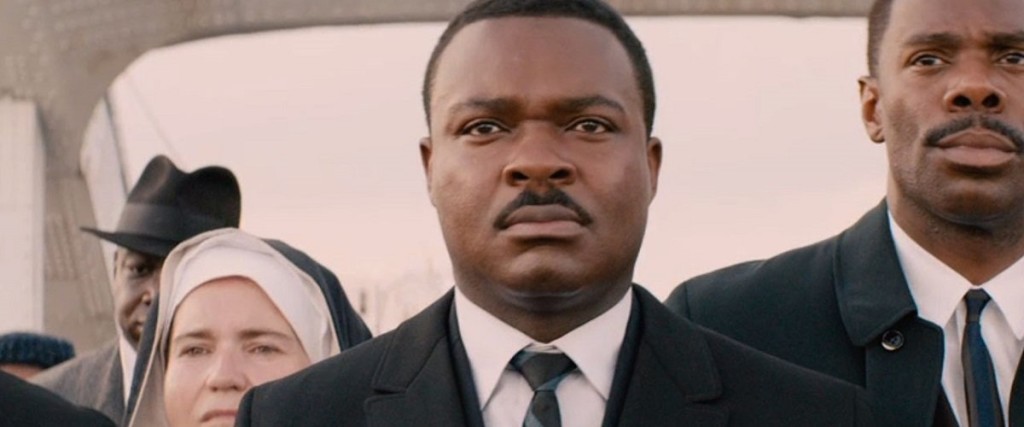 The Selma Marches
Jan. 1965:   Martin Luther King Jr. and the Southern Christian Leadership Conference turn
their attention to Selma, Alabama where only 2% of black citizens are registered
to vote and where voting registration has long been obstructed .
Feb. 2: King is arrested with hundreds during a voting rights protest in Selma.
Feb. 5:  Governor George Wallace bans nighttime demonstrations in Selma and Marion.
Feb. 18: State troopers attack marchers in Marion, Alabama and unarmed protestor Jimmie Lee
Jackson, a 26 year-old church deacon, is shot and killed while attempting to protect his mother Viola Jackson and his grandfather Cager Lee.
March 7: The first attempt to march from Selma to Montgomery, led by John Lewis and Hosea.
Williams, is halted by state and local lawmen at the Edmund Pettus Bridge.  600 marchers are tear-gassed, driven back and many severely beaten, resulting in the day becoming known around the world as "Bloody Sunday".
March 8:   King calls on religious leaders to join the marchers in Selma.
March 9: King leads a second march, but this time the crowd turns back at the Edmund Pettus Bridge, fearing violence from state troopers.  This becomes known as "Turn Around Tuesday".
March 9:  Following the march, Boston-based minister James Reeb is horrifically beaten by white segregationists armed with clubs after eating dinner.  He dies two days later of head injuries.
March 15: President Johnson addresses Congress and the American people, saying "It is wrong, deadly wrong, to deny any of your fellow Americans the right to vote in this country" and announces he will be introducing voting rights legislation imminently.  His speech will later be celebrated as one of the most powerful Presidential addresses.
March 17: The Selma marchers win their case in court when Federal District Judge Frank M. Johnson rules that they have the right to march for the redress of their grievances.
March 18: Governor Wallace condemns the Judge's ruling before the Alabama legislature.
March 20: President Johnson issues an executive order that federalizes the Alabama National Guard.
March 21: Around 4,000 marchers leave Selma protected by federal troops on the 50-mile trek to Montgomery.
March 25: The marchers reach Montgomery but now their numbers are close to 25,000.  King delivers a landmark speech on the steps of the State Capitol.
August 6:  President Johnson signs the historic Voting Rights Act of 1965.
Paloma Marco, CEO and Founder.